History
Cool Beer d.o.o. was established in 2007. Its basic field of activities is servicing commercial cooling equipment, i.e. glass bottle coolers units, freezers, and draught equipment for pouring (beer, juices, wine, water, etc.). We are servicing over 170.000 different applience. Among the previously mentioned, Cool Beer distributes CO2 bottles on the territory of Serbia. We own a fully equipped reparation center for reparation of bottle coolers units and beer taps.
In the last couple of years, Cool beer has started developing and manufacturing IT equipment with certificates for the whole world.
Years of experience, with knowledge acquired in leading international and native companies, guarantees high-quality service according to the highest required standards of the company.
Such as regular preventive maintenance as well as in-warranty and non-warranty repairs and installations replacement on the field in the shortest time possible.
The company covers 100% of Serbia territory with 102 employees.
We have a large stock of spare parts for the equipment we service.
Thanks to the biggest and the best service network in Serbia, quality of service and the most competitive prices, our client list increases daily.
Cool Beer has partnerships with leading service companies from the countries of former Yugoslavia which provides regional coverage, i.e. opportunity to use services with the same workflow in those countries which is of utmost importance for companies that operate in more countries in the region.
Read more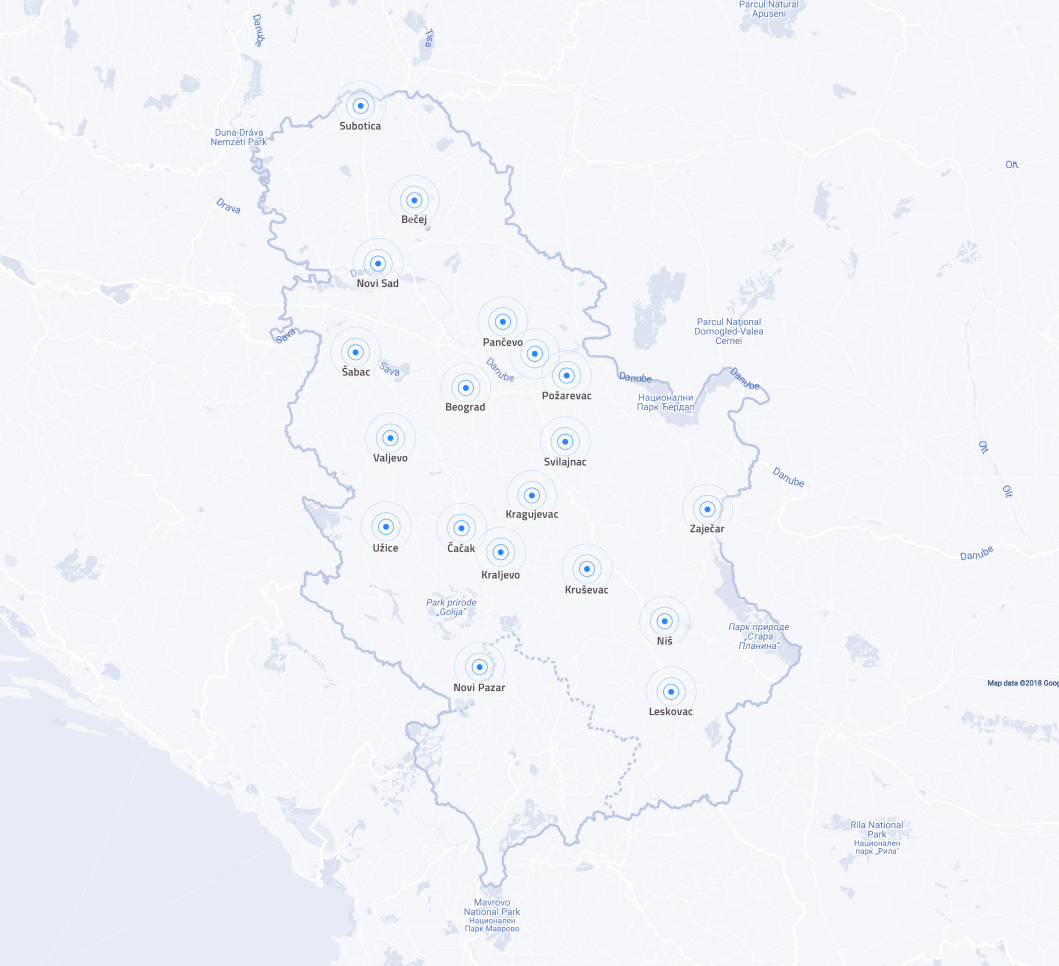 See the map